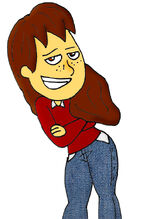 Christina is a character in Caity and Sadie Comics.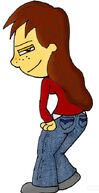 Christina used to go to high school with Caity, and for some reason, Christina never liked Caity and teased her calling her names all throughout high school. In the episode, High School Nemesis, Christina is seen for the first time in the comic series. She makes various appearances throughout.
Ad blocker interference detected!
Wikia is a free-to-use site that makes money from advertising. We have a modified experience for viewers using ad blockers

Wikia is not accessible if you've made further modifications. Remove the custom ad blocker rule(s) and the page will load as expected.