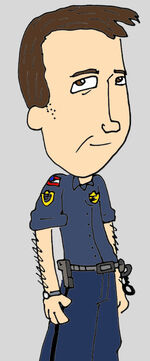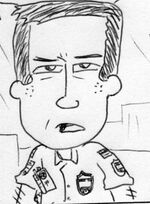 Richard Williams is a sergeant for the Greenwood Police Department. He is a character in Grocery Store 101.
Often deputy Ryan Collins is seen with Williams. They visit Mr. Grocery's Store often. Richard Williams appears to have a good relationship with Bruce Grocery and even gets discounted donuts.
Appearances
Edit
Donuts
Sergeants Visit
The Life of A Health Inspector
Glacier Lilly Festival
Shoplifter
Ad blocker interference detected!
Wikia is a free-to-use site that makes money from advertising. We have a modified experience for viewers using ad blockers

Wikia is not accessible if you've made further modifications. Remove the custom ad blocker rule(s) and the page will load as expected.